News, upcoming events and reminders for the CPA community
for May 13-May 20, 2012
---
From the Headmaster: "Pre' she ate' cha"
"Or do you show contempt for the riches of his kindness, tolerance and patience, not realizing that God's kindness leads you toward repentance?" (Romans 2:4)

"I waited patiently for the Lord; he turned to me and heard my cry. He lifted me out of the mud and mire; he set my feet on a rock and gave me a firm place to stand. He put a new song in my mouth, a hymn of praise to our God. Many will see and fear and put their trust in the Lord." (Psalm 40:1-3)

Some days, God allows things to just fall into place to allow Him to grab my attention. I was in a funk. Had something on my mind. Couldn't sleep. Was hurt, angry, sad, and confused. All my emotions were rolled into one.

Then a bumper sticker and a couple of blogs turned my morning around. I was walking back from the high school and saw this bumper sticker: "pre' she ate' cha". Then it hit me. I hadn't told the Father, in the midst of my funk, "pre' she ate' cha". ("I appreciate you" for those of you who do not speak Southern.)
I then came back to read two blogs on my computer. Paul David Tripp's "Wednesday Word" was titled "Working Your Way Up." The blog read, "Why do we all seem to want more? Why is it so hard for us to accept less? Why do we get haunted by bigger and better? Why is it so difficult to be satisfied? Why is it so hard to be content?...[T]he spiritual energies of your life can be consumed by working your way up. What do I mean by working your way up? I mean that, in reality, you are living in a state of constant discontent. Yes, you are thankful for the joy of the moment, but you do not have your head down in prayerful thanks. No, your head is up and your eyes are scanning for the next bigger, better, more satisfying thing. When you are discontent, you are always in someway working your way up the ladder of personally satisfying delights. You're not really thankful for or committed to what you have because in your heart you think that there must be something better out there and so you are on the hunt. The key to getting off the ladder and experiencing true contentment is not having more or learning to live with less. The key to contentment is worship. It is only when my heart is satisfied because of what I have been given in Christ and so much more delighted with God's glory than in the possibility of possessing the next glorious thing, that I will leave the hunt."
Christie sent a "word" from our dear friend, Don Finto: "Aggressively Righteous." "From the days of John the Baptist, until now, the kingdom of heaven has been forcefully advancing, and forceful men lay hold of it." Jesus speaking, (Matthew 11:12) Pastor Finto: "I learned a long time ago that if I am not aggressively righteous, I become passively wicked. We can be 'Christians' and still never taste life in the kingdom. Only forceful, Godly-aggressive men and women 'lay hold of the kingdom'!"
I want to 'take hold of that for which Messiah Yeshua took hold of me.'" (Philippians 3:12) Soli Deo Gloria —Richard B. Anderson
---
Faculty & Staff Birthdays
Happy Birthday to Jeremy White (05/15), Debbie Crenshaw (05/16), Marty Coates (05/17), Laura McFadden (05/18), Julie Wanca (05/18).
---
New Technology For Learning Page

What is CPA's plan for using technology for learning in the future? Laptops? iPads? SmartBoards? Link to the Technology for Learning page where Academic Dean Katherine Koonce shares where we are today and where we will go in the future using technology to learn.
---
On-Campus HS Textbook Buyback: Bring in Your Used Books
CPA families will have three opportunities to bring in gently used textbooks to sell. Follett Virtual Bookstores will set up in the Parlor (Church) on Friday, May 18 from 10-11:30 a.m., and in the High School Atrium on Thursday, May 24, and Friday, May 25 from 9 a.m.-1 p.m., for high school students and parents to bring used textbooks. Follett will scan each textbook, evaluate the condition of the book, and determine the total payout for the book being sold.
Follett guarantees to buy textbooks that CPA plans to use in the 2012-2013 school year. Also, Follett may choose to purchase textbooks that will be used by other schools. They will not buy some softcover textbooks, workbooks, lab manuals or other books that students typically write in for classes.
The High School Textbook List for 2012-2013 will be posted on the CPA website on Monday, May 14.

Buyback Times and Locations:
May 18
10 a.m.-11:30 a.m.*
Parlor (Church building)
*Seniors will have opportunity to sell books to Follett after practicing graduation and before the "Almost Alumni Cookout".
May 24 and May 25
9 a.m.-1 p.m.
High School Atrium
Questions: Contact Melanie Barrett (Purchasing Manager) , 615-301-3536.
---
Middle and High School Exam Schedules
CLICK HERE to view the Exam and Review Session Schedules for Spring 2012.
---
Middle School Concert Choir Field Trip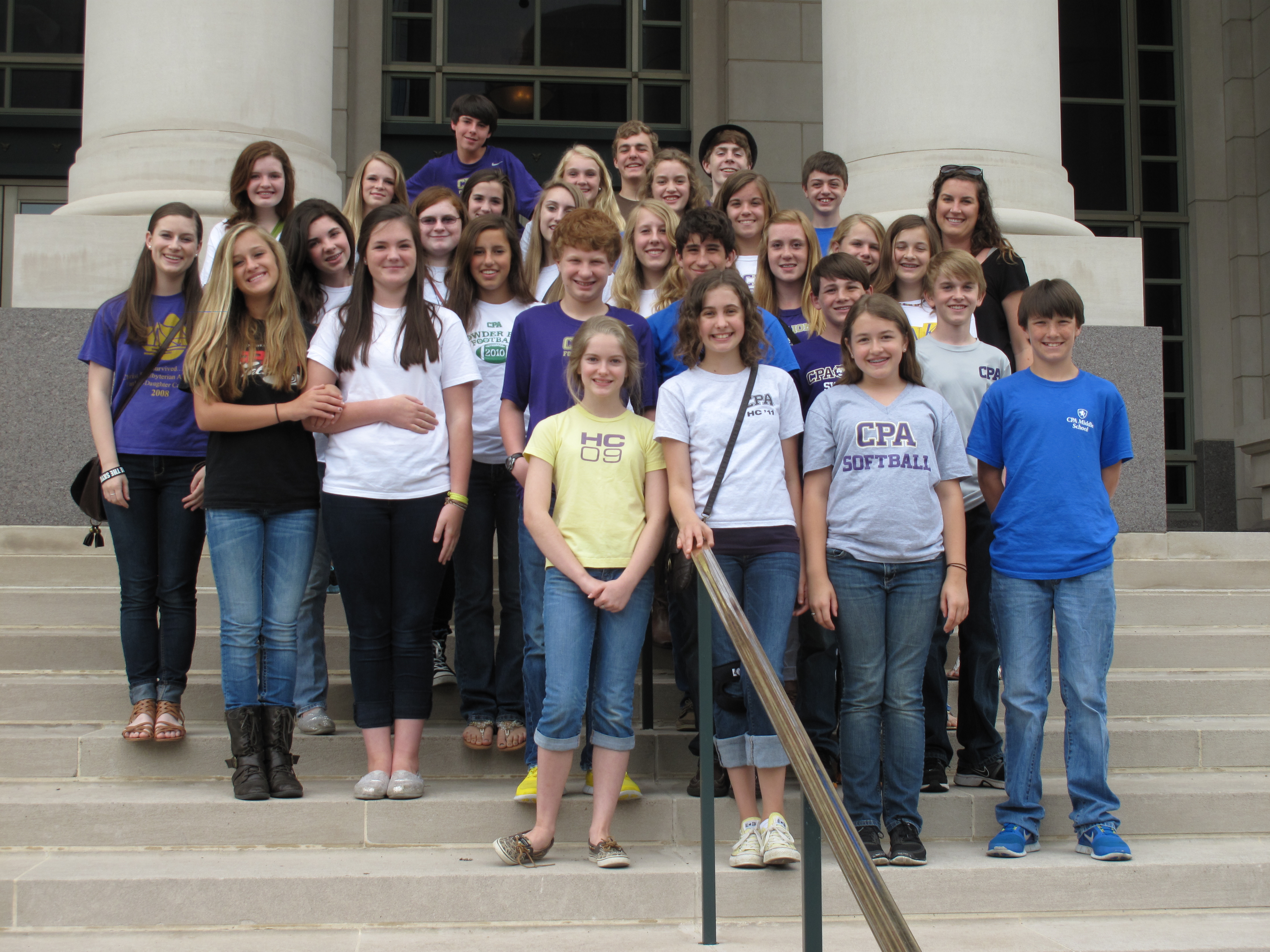 MS Concert Choir experienced a special Music City Tour on Thursday, May 4. Many choir members were introduced to Nashville's area attractions for the first time. The students toured and recorded two songs at RCA's historic Studio B and observed an open dress rehearsal of Brahms and Sierra's Sinfonia at the Schermerhorn Symphony Hall. Students also enjoyed lunch at the Spaghetti Factory and concluded the day with a tour of the Country Music Hall of Fame. It was a rich experience of local music history and performance!
---
Fine Arts Celebration Evening: Don't Miss it!
This year's fine arts evening, themed, "Let's Go to the Movies," will take place at 7 p.m. on Saturday, May 19. A time of community and fellowship, the evening will be an opportunity to stop and reflect on all God has done in the Fine Arts department this year. While a variety of student accomplishments will be honored, the department does not consider awards to be the focus of the evening. Reservations for this evening are closed as of Friday, May 11. For more information, contact Nancy Thomas at .
---
Middle School Awards, May 15
The Middle School Awards Ceremony will take place on Tuesday, May 15, at 1:30 p.m. in the Event Center. This special ceremony is open to all families. In addition to individual awards, various athletic teams, fine arts clubs and production casts will be asked to stand as a group for recognition. If your child is receiving an individual award of any type, you will be notified directly by email or phone. Please contact Trudy Waters, Director of Middle School Academic Services, at , if you have any questions regarding this event.
---
Sixth Grade Spring Fling, May 18
On Friday, May 18, CPA sixth grade teachers will host the annual Sixth Grade "Spring Fling." All sixth grade parents are encouraged to attend. Activities will begin at 9:30 a.m. and end at 1:45 p.m. at the home of Natalie and Kurt Barton, 4219 Two Rivers Lane, Franklin, TN 37069.
Lunch is by reservation only, and reservations are closed as of May 11. Parents are encouraged to attend the festivities for the entire day, if possible. Transportation is the responsibility of the parents. In the event of rain, we will dismiss early. The dress code for the day will be casual (shorts are permitted) .
General Schedule:
9:30 a.m.— Arrive
10 a.m.— Program begins
11 a.m.— Lunch
11:30 a.m.-1:30 p.m.— Free-time for students
1:30—1:45 p.m.— All-grade clean-up
1:45 p.m.— Departure
We suggest you bring the following items: bats, balls, frisbees, blankets or lawn chairs, sunscreen, and bug spray.
---
K-5 Grandparents' Day, May 11 Recap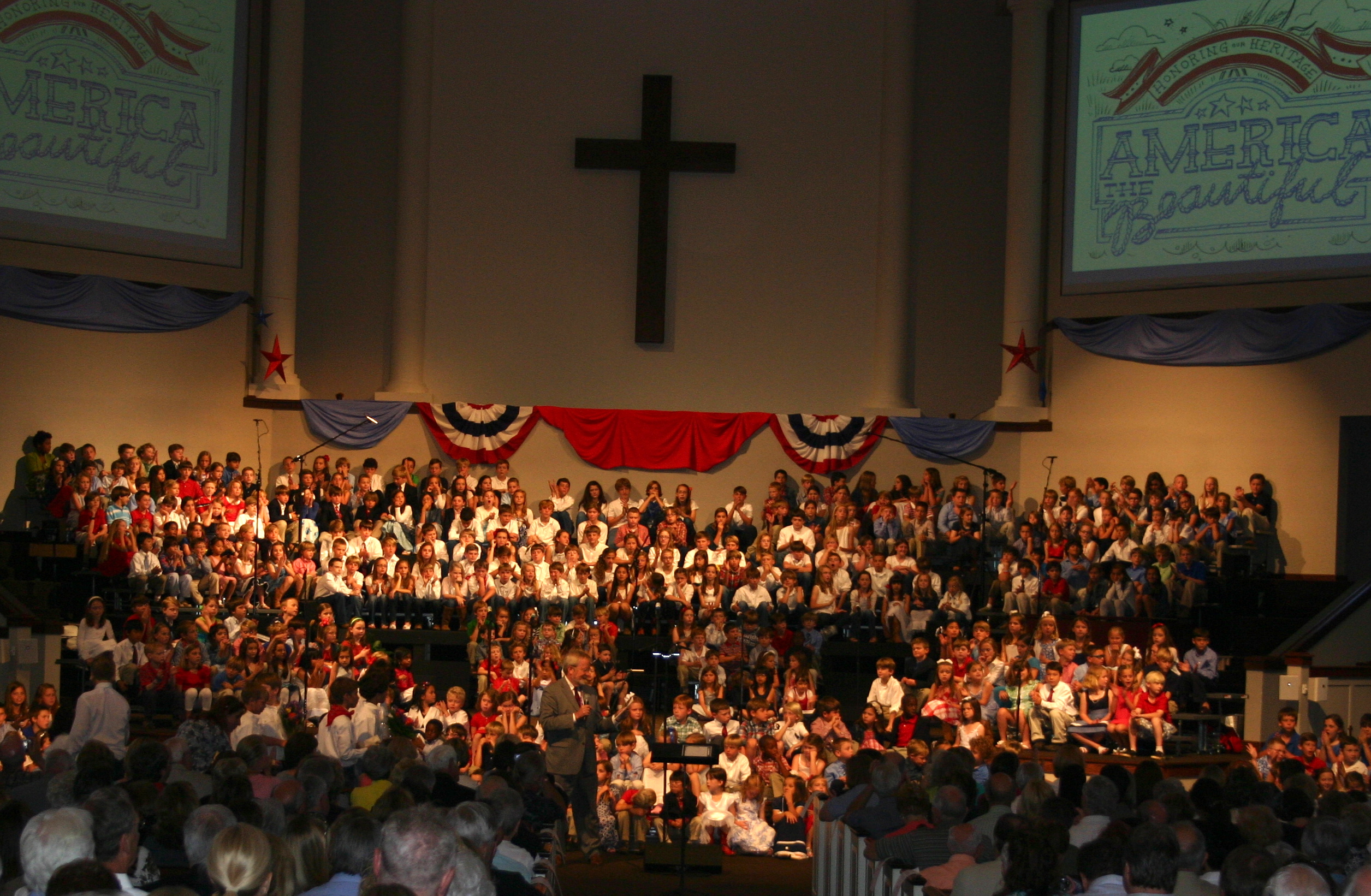 Hundreds of Academy parents, grandparents and special friends gathered on Friday, May 11, to participate in the elementary school's annual Grandparents' Day celebration. Visitors began the day with a visit to their child's classroom, followed by a musical program and lunch. Each grade was dressed in patriotic colors, reflecting the theme of the day, "America, the Beautiful." The Academy is so grateful to the volunteers, parents, grandparents, and special friends who made this day such a memorable event.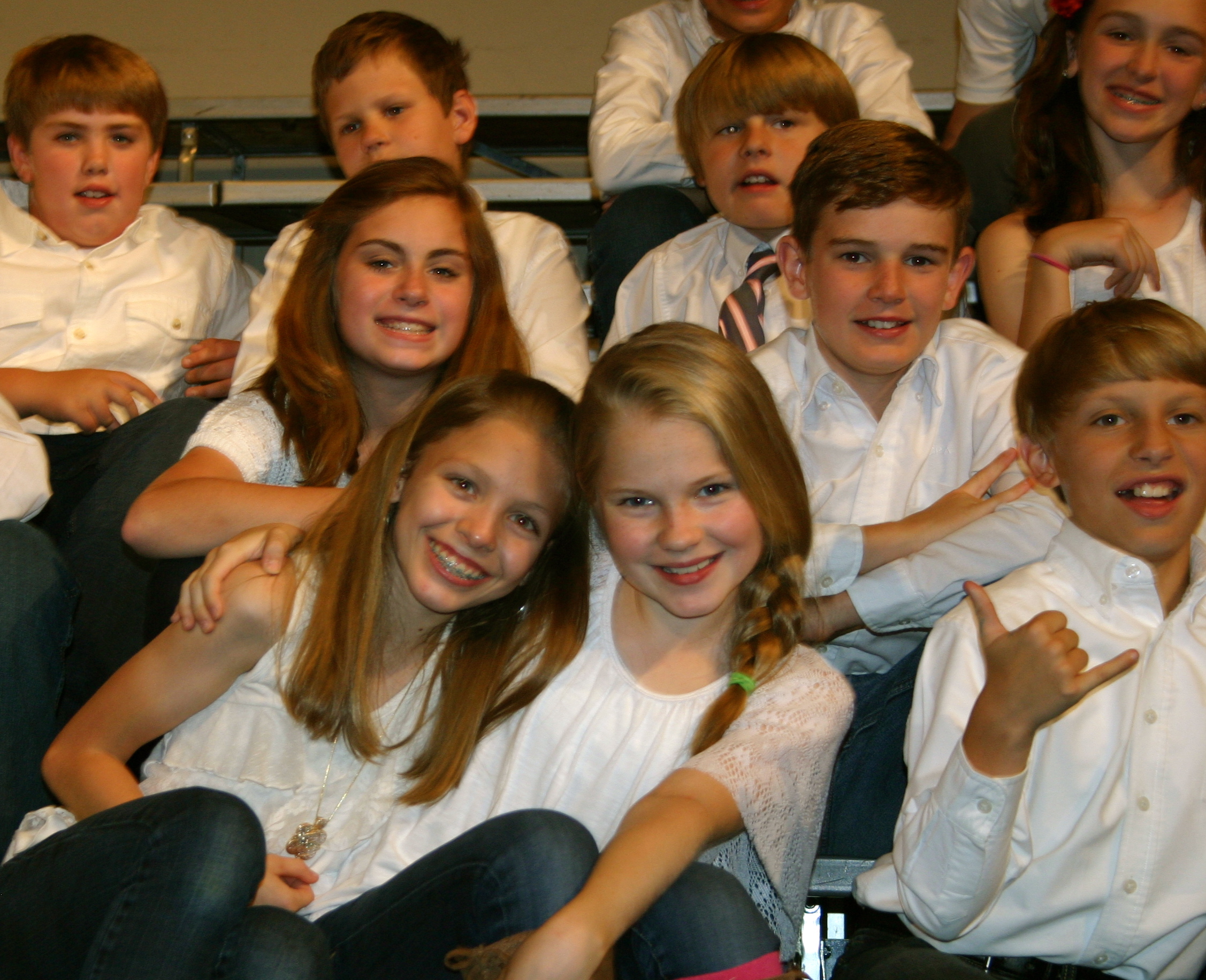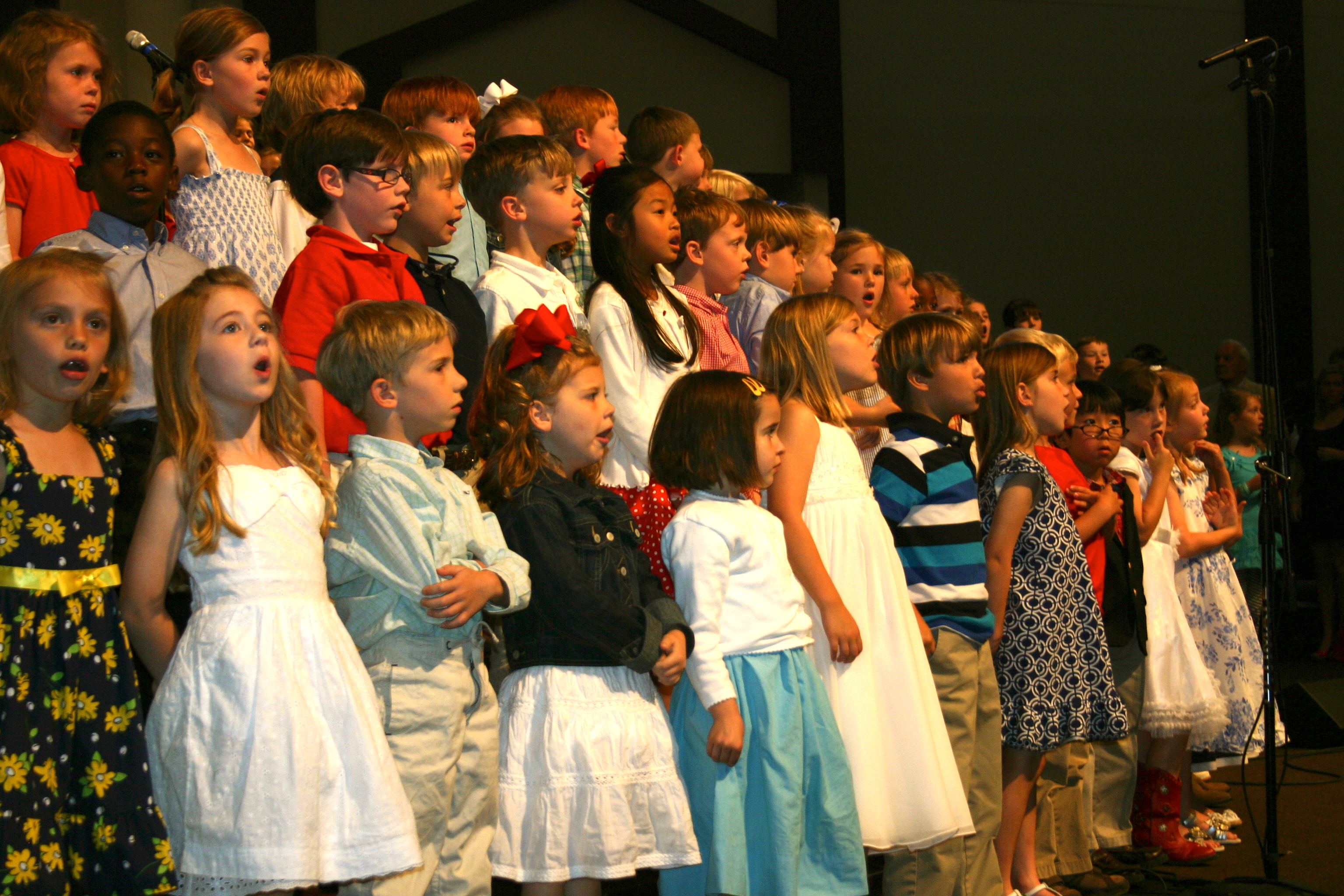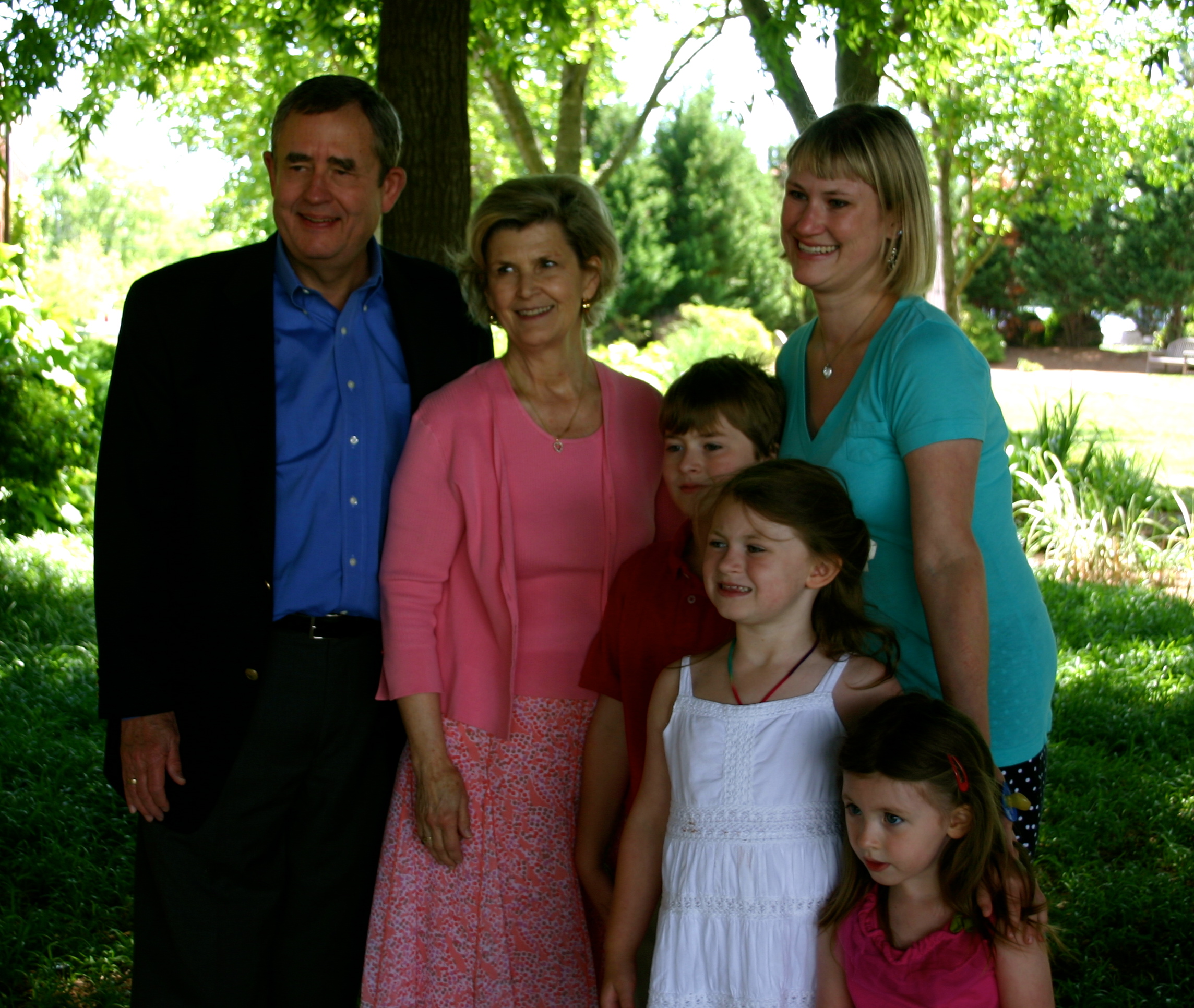 ---
Boys' Tennis Team Wins CPA's First Region Championship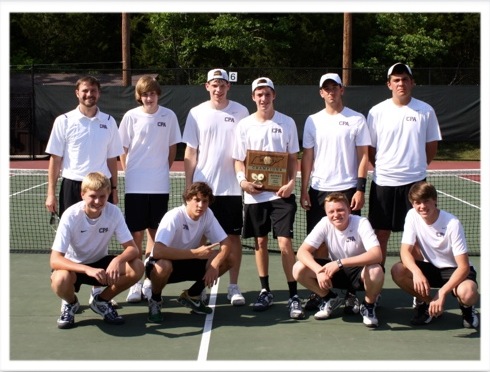 Congratulations to the CPA Boys' Tennis Team for winning the school's first-ever boys' tennis Region Championship! The team defeated Greenbriar High School, 4-0, to advance to next week's TSSAA Sectional Championship. A victory in the Sectional Match will give CPA a State Tournament Berth. Way to go, Lions!
---
2012-13 Fine Arts Auditions
For a listing of dates and times for 2012-13 Fine Arts Auditions, please CLICK HERE.
---
2012-13 Athletics Summer Practices and Tryouts
For a listing of dates and times for 2012-13 athletic practices, camps, and tryouts, please CLICK HERE.
---
Boys' Soccer All-District, All-Tourney Members
Congratulations to CPA soccer players Walker Hagan, J.R. Osborn, Josh Russell and William Trapnell, each of whom were named to the All-District Soccer Team this past week; and to Aaron Feick and Landon Meier, who were named All-Tournament. Way to go, Lions!
---
Megan Roach Sets Record in Track
Congratulations to CPA sophomore Megan Roach, who set the Sectional record in the 800-meter run Thursday night at David Lipscomb with a time of 2:16.39. The record Megan broke was previously set by the great Beth Tallent in 1988 (2:18.94), better know to many of us as our own Coach Beth Sheridan. Way to go, Megan!
---
Join Us For
International

Soccer

Tournament On Campus, June 1-2

Here's a great chance to make new friends and cheer on some visitors to CPC/CPA. On Friday, June 1 and Saturday, June 2, 16 local and international soccer teams from Vanderbilt, Trevecca, David Lipscomb, ELS at MTSU, and refugee/immigrant communities such as Kurdish, Sudanese, Bantu and Latin American will come to our campus to play in the Nashville International Cup. We are already opening up our soccer facilities; now we need to show up! We want YOU to come and meet the nations God has brought to Nashville. Cheer for these players from remote parts of the world the evening of Friday, June 1, and/or Saturday, June 2—and see them become neighbors and maybe even friends. You are part of the core purpose of this tournament: connecting local Christians to local internationals through soccer. We hope to see you there! The tournament schedule and a cool video are available at: www.nashvilleinternationalcup.org

---
Roar Store Items of the Week!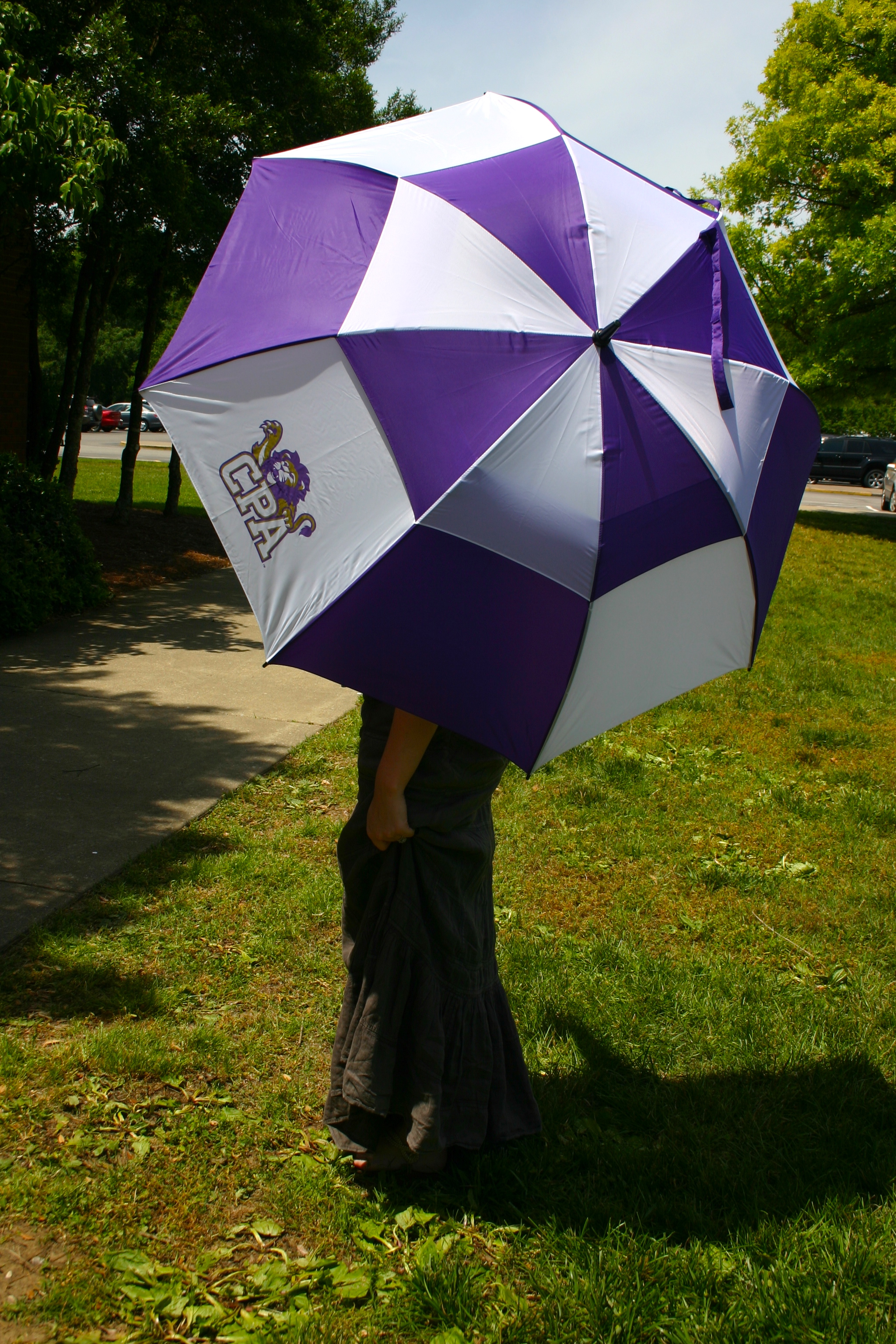 Stop by the Roar Store on the first floor of the middle school to pick up our item of the week: a CPA Golf Umbrella, $25, with vented technology that allows the umbrella to withstand wind gusts up to 60 mph without inverting! What a great birthday, Mother's Day or Father's Day gift!
---
PSF Priority
Pause-to-Pray Verse for Monday, May 14
At Noon each Monday, we encourage the CPA community to Pause to Pray. Monday's verse is from Proverbs 3:5-6, "Let (child's name) trust in you with all his heart and lean not on his own understanding. In all his ways and in everything he does, let him acknowledge your lordship and your presence, and direct his paths in his career, his marriage, his ministry and in his walk with you."
---
CPC Corner
If your family is looking for a church home, we would welcome you as our guest at CPC. Please visit christpres.org for Sunday classes and worship times or to request more information.
Seminary On Saturday: May 19
This first in a series will feature Dr. Laine Tipton from Westminter Theological Seminary. Join others for great coffee, light refreshments, and rich learning with Dr. Tipton and the topic, "Your True Identity in Union With Christ". CPC Church Building, Saturday, May 19, 9 a.m.- Noon. No reservation needed. Bring a friend!
---
Athletics: Upcoming Events
Please make sure and check out CPA's homepage, www.cpalions.org, Facebook, and Twitter for the latest, up-to-date times regarding postseason Athletic Events.
Middle School Tennis Kudos
Congratulations to CPA's middle school boys' tennis team, coached by Stephanie Brooks, which last week won the HVAC "A" Tennis championship. Way to go, Lions!
Calling All Rising Fifth-Grade Football Players
Fifth-grade football is just around the corner at CPA. The coaches would like to begin compiling a list of all students who would like to play this fall. If your son has an interest, please email his name and the parent(s) phone number(s) to: Tony Carletello, or Eddie Fenoglio, . Thank you.