News highlights, upcoming events and reminders for the CPA community.
Friday, Feb. 24, 2012
---
From the Headmaster: Pure J-O-Y
"Let the redeemed of the Lord say so, whom He has redeemed from the hand of the adversary." (Psalm 107:2)
"The atheist philosopher, Frederick Nietzsche, once reproached a group of Christians with words to this effect: 'Yuck, you make me sick!' When their spokesman asked why, Nietzsche replied, 'Because you redeemed don't look like you're redeemed.'" (Source Unknown)
"From silly devotions and sour-faced saints…good Lord, deliver us." (Teresa of Avila)
"If you're saved and you know it…notify your face!" (Bill Gaither)
"I do not take my life seriously…but I take what I do with my life seriously." (Audrey Hepburn)
"I never take too seriously someone who takes himself too seriously." (Brennan Manning)
"Put Jesus first and Others second / And put Yourself at the end of the line / Then you will have true JOY in your life / Pure J-O-Y" (Children's song we used to sing back in the day)
"If you were arrested for being a Christian…would there be enough evidence to convict you?" (RBA mentor John Acuff)
It seems to me that I have encountered more than my fair share of humorless (alleged) Christians lately. My friends and I were talking about this phenomenon: that of "walking the talk"…of being winsome believers who would "draw all men unto Me." As my friend the late Larry Case used to intone: "Let the redeemed of the Lord say so." It got me to thinking: why did I come to Christ in the first place? It was actually a combination of things. I was raised in a Christian home—albeit mostly a Sunday morning/Sunday night/Wednesday night scenario. I was in Sunday School from birth. Not real sure what we "did" with Jesus the rest of the week; we didn't talk about Him much the other five days. But the word of the Lord does NOT return void: I am convinced that those early Scriptures + the old hymns of my youth paved the way for me to meet Jesus in graduate school. But what really drew me? JOY. The "joy of the Lord" was, indeed, the "strength" of the believers I encountered in 1972. Those in the "Jesus movement" had something I knew I didn't have…and it was something I wanted. He found me…and He gave it.
Soli Deo Gloria for the Joy in Jesus which can only be known by His redeemed children. – Richard B. Anderson
---
Faculty & Staff Birthdays
Happy birthday to... Carrie Jennings (2/25) and Shane Caudill (3/2).
---
Third Grade Presents Living History Museum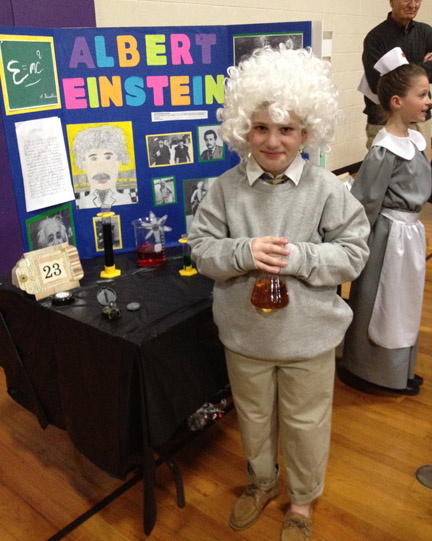 On Friday, Feb. 24, the third-grade class presented the 2012 Living History Museum, which showcases the lives and legacies of some of history's most famous people. Each student had been given a specific person to research. They studied the person's life, wrote a bibliography and created a display of artifacts, photos and accomplishments. Family, friends, fellow students and teachers toured the museum, stopping at each student's station to hear their self-written bibliography. Through this project, students sharpened their reading, research and public-speaking skills. It was great to see the students dressed up as different people, from unique backgrounds and professions!
---

High School Career Day: Special Guest John Siegenthaler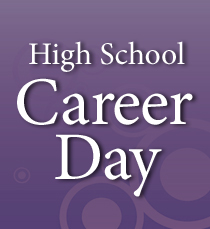 The entire CPA community is invited to attend High School Career Day Friday, March 2. Career Day is an annual opportunity for CPA high-school students to learn about numerous occupations. The day will begin with a keynote address to be given by John Seigenthaler. Mr. Siegenthaler has had a long and illustrious career, and our students will benefit greatly from his wisdom.
Following the speech, students will travel to panel discussions at which nearly 60 men and women from the Nashville community will share their education and career experiences. Confirmed panelists include a veterinarian, architect, professional sports agent, nutritionist, homeland-security officer, occupational therapist, Tennessee Bureau of Investigation officer, nurse practitioner, and many more. We look forward to another wonderful, enriching Career Day for our students!
We hope to see you there!
---
Creative Spaces: Va Cafe + Actfest — Friday, March 2
Tickets on Sale Now!
Come to the High School Atrium on Friday, March 2, at 7 p.m. and experience what CPA High School artists, filmmakers and actors are creating! This innovative evening blends visual art, micro cinema, and theatrical performances. Don't miss this eclectic, one-night-only event!
Tickets are on sale now for $5 at one of three reception desks (lower elementary, middle school and high school).
---
Calling All High School Filmmakers!
Submit a film to the CPA film contest and win big! This year's genre is a short, documentary film (3-7 minutes). The first-place winner will take home a $300 Best Buy gift card. Stop by the Broadcasting room to pick up a form.

All entries must be submitted on playable DVD format by Wednesday, Feb. 29. Winners will be announced Friday, March 2, at Creative Spaces in the High School Atrium, and work will be shown to the community!
---

Development Update: Spring 2012
Click HERE to read the latest news from the Office of Development and Alumni Relations, including information on 2011 Year-End Giving, the Believe Capital Campaign and the CPA Annual Fund.
---

Roar Store Item of the Week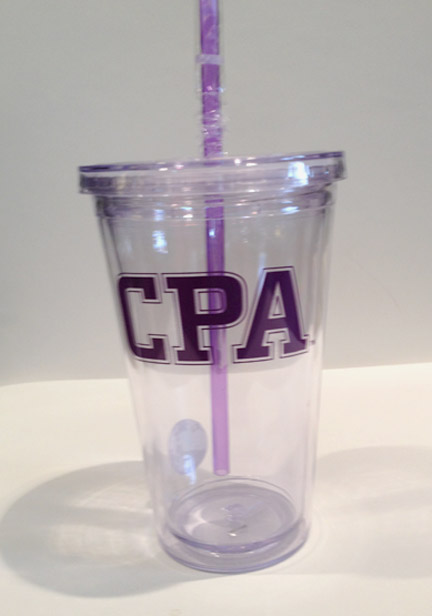 The Item of the Week is...
CPA Cup with Straw
$6
---
PSF Priority

Pause to Pray: Verse for Monday, Feb. 27
At noon each Monday, we encourage the CPA community to Pause to Pray. Monday's verse is from James 4:4:
"Let (child's name) seek friendship with you rather than with the world, remembering that anyone who chooses to be a friend of the world becomes your enemy."
Fourth-Quarter Campus Prayer Walk
The Fourth-Quarter Campus Prayer Walk of will take place Monday, March 5, at 8 a.m. in the Cross Garden. Join us as we walk the campus and pray for the Academy!
---
CPC Corner
Shepherding Center—Blood Drive 4/11!
The CPC/CPA Annual Red Cross Blood Drive will take place Wednesday, April 11, 3-7 p.m. in the Event Center. We look forward to seeing you there! (For more details about blood donation, visit THIS LINK.)
---
Sports: News and Reminders from Athletics
Rare Honor: Two Mr. Basketball Finalists!
Congratulations to senior Craig Bradshaw and sophomore Jalen Lindsey, who on Wednesday were named two of the three finalists for the AA "Mr. Basketball" honor. It is almost unheard of for two players from the same school to be nominated. Mr. (and Miss) Basketball recognizes the state's top player in each of the five classifications. The winners will be announced at the state championship games in March. Thus far in the postseason, Jalen was named MVP of District 10-AA and of the district tournament, while Craig was named to the All-District and All-Tournament teams. Kudos also to sophomore Jake Allsmiller, who was named All-District, and to sophomore Braxton Bonds, who was named All-Tournament. Way to go, guys! Region play begins tonight (girls) and Saturday night (boys) with 7 p.m. tip-offs at CPA.
Above: Sophomore Jalen Lindsey and senior Craig Bradshaw
Basketball Girls Named All-District and MVPs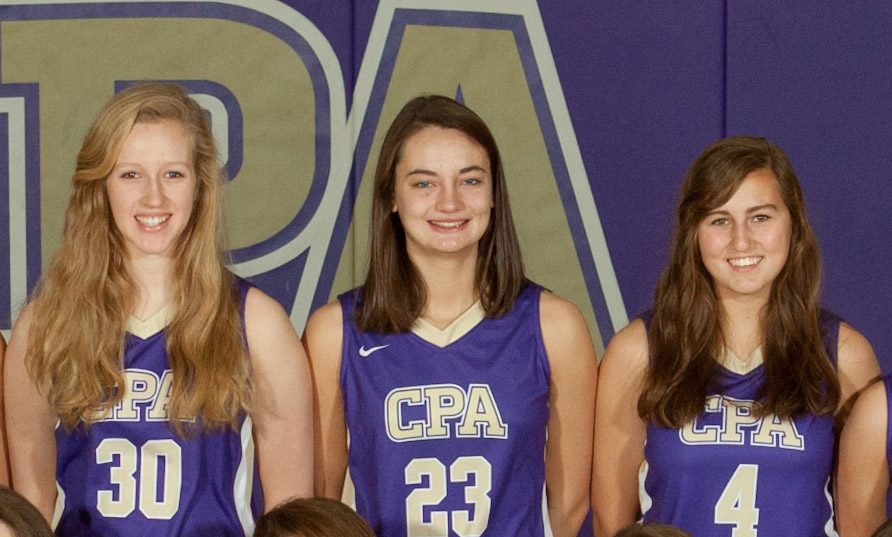 Congratulations to CPA girls' basketball juniors Lauren Thompson, Faith LeGate and Meredith Roman (pictured together, l. to r.) and senior Mackenzie Charpentier (pictured below). Meredith, Lauren and Faith were named All-District, with Meredith garnering MVP honors. Meredith,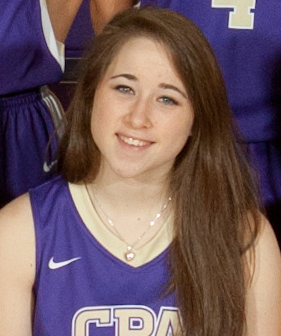 Mackenzie and Faith were named District All-Tournament, with Faith named MVP. (CPA won the district title, defeating David Lipscomb). Way to go, girls!
Summer Athletic Camps: Online Registration Now Available!
We are excited to announce the schedule of sports camps for the summer of 2012! Our experienced staff realizes the importance of fundamentals by reaching out to the individual camper, regardless of playing experience or ability. By placing campers in appropriate age and experience groups, we ensure a fair and positive learning environment. CPA summer athletic camps are ideal both for the beginner and for the experienced athlete.
To view or download the Summer Camps Brochure or to register online, please visit the Summer Camps page by clicking HERE.
Upcoming Events:
Monday, Feb. 27:
HS Girls Basketball Region Semifinals @ Stratford, 7:30 p.m.
Tuesday, Feb. 28:
HS Boys Basketball Region Semifinals @ Stratford, 7:30 p.m.
MS Baseball vs. Walter J. Baird @ Friendship Christian, 7 p.m.

Wednesday, Feb. 29:
HS Girls Basketball Region Championship Game @ Stratford, 7 p.m.

Thursday, March 1:
HS Boys Basketball Region Championship @ Stratford, 7 p.m.
MS Baseball vs. Friendship Christian @ Friendship Christian, 6 p.m.

Friday, March 2:
MS Baseball @ Friendship Christian, TBA

Saturday, March 3:
HS Baseball Scrimmage @ Ezell Harding, TBA
MS Baseball @ Friendship Christian, TBA