News highlights, upcoming events and reminders for the CPA community.
for April 8-15, 2012
---
From the Headmaster: He Is Risen!
"It's Friday...Sunday's Coming!"
"It's Friday. Jesus is on a cross. He's dead. Gone. He is no more. But that's Friday... Sunday's a-comin'. It's Friday. Friday. Mary's cryin' her eyes out. Disciples are runnin' in every direction like sheep without a shepherd. No hope in the world. But that's Friday. It's Friday. Sunday's a-comin'. It's Friday. Pilate's washing his hands. Pharisees are calling the shots. The Roman soldiers are struttin' around with their spears. But that's Friday... Sunday's a-comin'. It's Friday and them forces that oppress the poor and make people suffer and cry and leave them hopeless and in despair—them forces are in control. But that's because it's Friday... Sunday's a-comin'. It's Friday. Satan's dancing his little jig and he thinks he rules the world and all the institutions are at his command and governments do his bidding and businesses do his work and everything's in his control. But that's because it's Friday... Sunday's a-comin'". — Tony Campolo
Man lives forever more because of Good Friday's cross. Man lives forever more because of Easter morning's empty tomb. It's Friday... Sunday's a comin'...
Sunday came! The tomb is empty! He is Risen! He is Risen, indeed!
Soli Deo Gloria! — Richard B. Anderson
---
Faculty & Staff Birthdays
Happy birthday to Rachel Crenshaw (4/11)
---
All-Academy Celebration/Pep Rally on April 10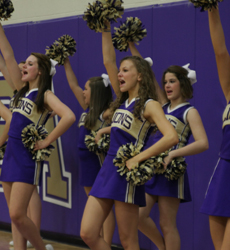 To celebrate our two state basketball championships, CPA welcomes our Academy community to a special pep rally at 2:15 p.m. on Tuesday, April 10, in the Varsity Gym. Students in K-12 will attend, and parents are welcome to join us as well. (School will dismiss at the usual times, after the celebration.)
---
Cheerleading Tryouts: April 9-13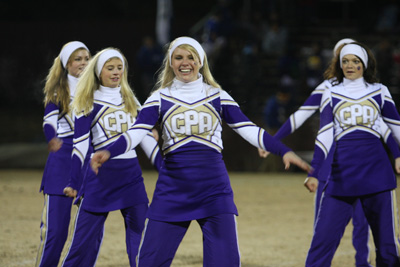 CPA Middle and High School Cheerleading Tryouts will be held on Monday, April 9, 5-7 p.m.; Tues. April 10, 5-7 p.m.; Wed. April 11, 3-4 p.m.; and Fri. April 13, 3-6 p.m. For those who did not attend the parent/student meeting but have questions, please contact one of the coaches. High School: Emily Smothers () or Tosha Haynes (); Middle School: Julie Smothers ().
---
Volleyball Tryouts on May 29 and 30
Save the date for Volleyball Tryouts, Tuesday, May 29 and Wednesday, May 30. Please see the schedule below.
Middle School Tryout Schedules:
Rising 7th/8th: May 29 and 30, 3 p.m. - 4 p.m.
Rising 6th: May 29 and 30, 4 p.m. - 5 p.m.
High School JV and Varsity Tryouts Schedules:
Rising 9th-12th: May 29-30, 5:15 p.m. - 6:30 p.m.
---
Film Contest: Congratulations, Evan Mingle!
Congratulations to senior Evan Mingle, who won 1st place in CPA's 2012 Documentary Film Contest for his documentary, Logan. The film highlights the spiritual and everyday challenges that Evan's brother's autism presents in the life of his family, but also beautifully depicts the deep love that God has for his beloved child, Logan. (Broadcasting Instructor: Michael Ellson; featured in documentary: David Mingle, Heather Mingle, Logan Mingle, Evan Mingle.)
To watch the documentary, please click on the white arrow below.

---
Service Spotlight: KIPP Academy
We are happy to celebrate our fifth year of sending 30 to 40 CPA High School students per week to tutor at KIPP Academy in East Nashville. Former CPA graduates are becoming teachers at KIPP because of their tutoring experiences while attending CPA. We are so proud to see our students serving in this way!
---
Middle School Big Swish for Make-A-Wish
You might have heard about our last big fundraising effort for our Make-a-Wish child. The week before Spring Break, middle school students participated in the Big Swish. Students purchased brackets for $1 and turned them in as part of a contest to predict the winner of both the men's and women's NCAA tournaments. In just four days, sixth and seventh grades raised more than $850. A big shout-out to all of our students, but especially to sixth graders Kendall Jones, Grace Kirkpatrick, Gabriela Hamada, Rachel Heil, and Emily Zegiestowsky, who went door-to-door in their neighborhoods and brought in more than $220. Way to go!
---
2011-2012 Elementary Father/Daughter Hoedown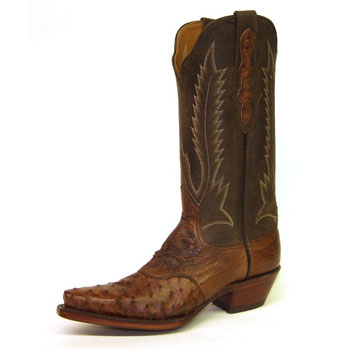 Mark your calendars now for a fun, foot-stompin' Hoedown!
When: Friday, April 27, 6 p.m.
Where: The Crews' Barn
Who: Elementary School Girls and their Dad, Grandpa, Uncle or Special Friend!
More details coming soon!
---
CPA/CPC Red Cross Blood Drive, April 11

CPC and CPA will host an American Red Cross Blood Drive on Wednesday, April 11, from 3-7 p.m. in the Event Center. Please consider participating in this worthy cause. (Note: Whole blood may be donated only every 56 days). To register, go to redcrossblood.org (sponsor code: christpres19), or leave a message with Mary Sue Curtis via phone (301-3507) or email ().
---
CPA Parents Bless Maplewood Soccer Team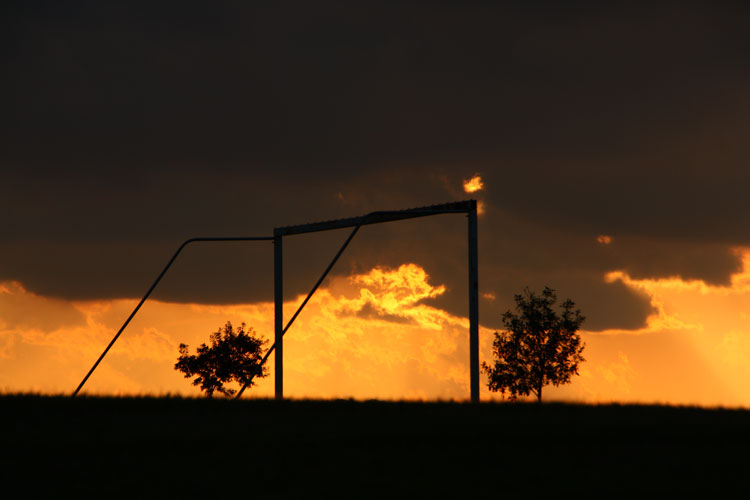 CPA Soccer Parents recently demonstrated what it means to notice and act upon the needs of those around us. The Maplewood High School soccer team, whose soccer goal was vandalized and ruined, was in need of a new goal. CPA Soccer Parents took the initiative to bless the Maplewood soccer players and coaches by buying the school a new goal.
On March 27, parents of CPA soccer players welcomed the Maplewood players and coaches to CPA and threw a pizza party for them. We appreciate our soccer community for its heart to serve.
---
CPA Students Volunteer at Preston Taylor Ministries
Each week, three to four students from CPA help out with the Preston Taylor Ministries Center (PTM). By giving of their time and service, these CPA students are making a positive impact in our local community.
PTM was founded in 1998 to confront many of the problems present in the Preston Taylor public housing area. Through the generosity of PTM staff and volunteers, children and families living in this community are given hope and encouragement through resources such as mentoring, tutoring and after-school programs. To learn more about this ministry, please click HERE.

Back to Top
---
An Evening with Karen Kingsbury
Join us for an inspiring family night featuring life-changing insights from Karen Kingsbury, a USA Today and New York Times bestselling author and a CPA mom (!), along with energetic music from the group Anthem Lights.
Presented by Christ Presbyterian Academy's Parent Support Fellowship (PSF)

Tuesday, May 1 at 7 p.m. CST, Christ Presbyterian Church Sanctuary (Directions can be found here.)

General admission seating; doors open at 6:30 p.m. Books, CDs and other merchandise will be available for purchase. Karen and the Anthem Lights band members will be available for signing and photos!
Tickets are on sale to the CPA/CPC community at the cost of $5/ticket with a $20 family max. Tickets for the event can be purchased at the reception desks. Tickets will be available to the public beginning on April 16 and will be $10/ticket. Tickets WILL go fast. Tickets will not be available for purchase at the door.
For questions regarding the event, please email .
For more details about Karen, please visit her home page (http://www.karenkingsbury.com/).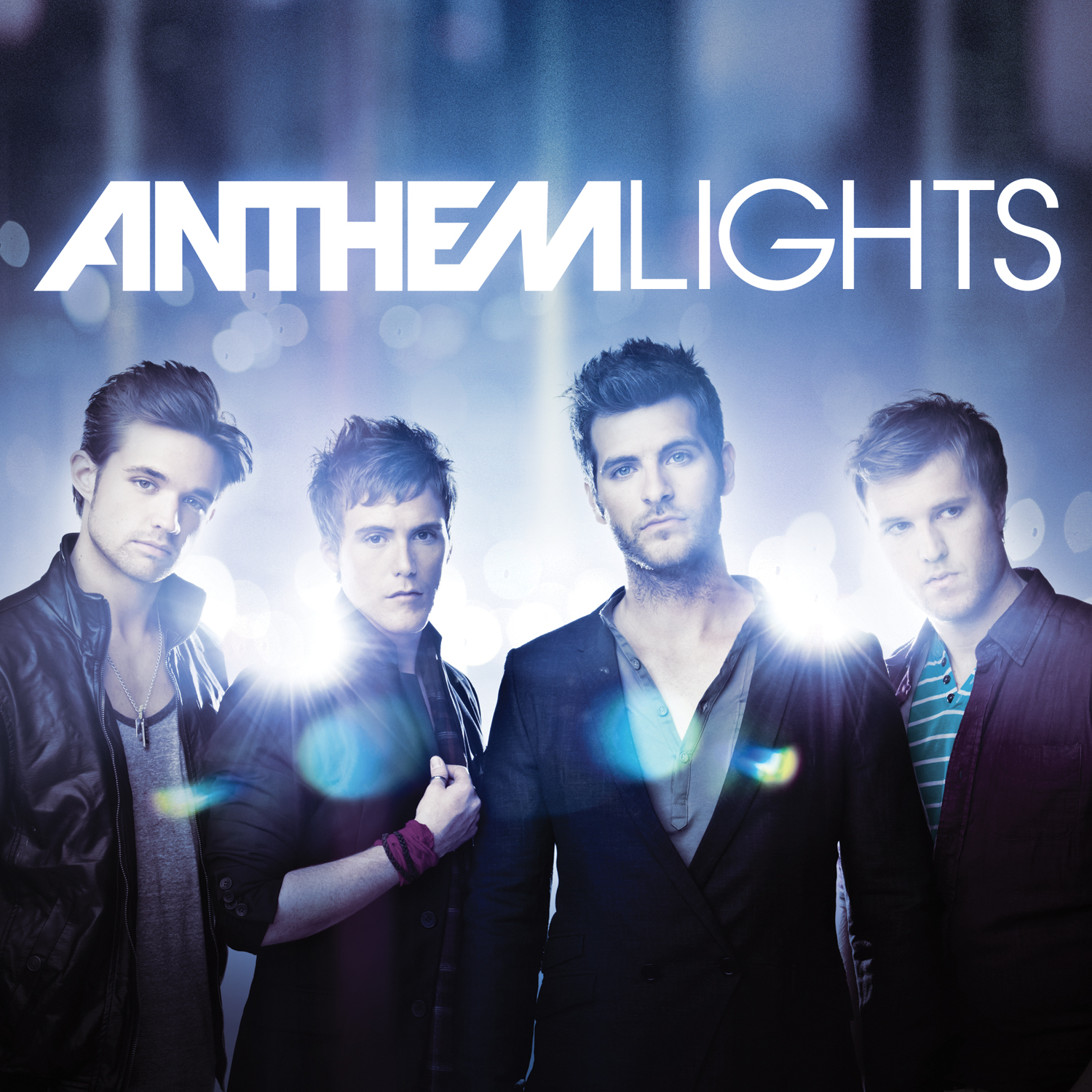 To learn more about Anthem Lights, an innovative, high-energy pop foursome, visit http://anthemlights.com/the-band/.
---

Spring Sports Team Pictures, April 12
Spring Team pictures will be taken on April 12, 6:45 a.m. in the HS Gym (**Rescheduled from April 5**)
Teams included are:
HS Boys Soccer
HS Softball
HS Baseball
HS Girls & Boys Tennis
HS Girls & Boys Track
MS Girls & Boys Track
MS Girls and Boys Tennis
MS Baseball
MS Softball
Elementary Girls and Boys Track
---
Five Teams Competing in State Competition, April 14
CPA has five Destination ImagiNation (DI) teams that are going to compete at the state competition on Saturday, April 14, at David Lipscomb! Let's go, Lions!
---

Carousel Tickets on Sale Thursday, April 5
Carousel tickets are now on sale for $10 each at CPA reception desks.
Carousel, a musical by Rodgers and Hammerstein, will be featured Thursday, Friday and Saturday, April 19, 20, 21 at 7 p.m. at the Event Center (Formerly E/MS Gym). Join us for a wonderful event you won't want to miss!
When: Thursday, Friday, Saturday, April 19, 20, 21 at 7 p.m.
Where: Event Center (Formerly E/MS Gym)
---
Roar Store Item of the Week!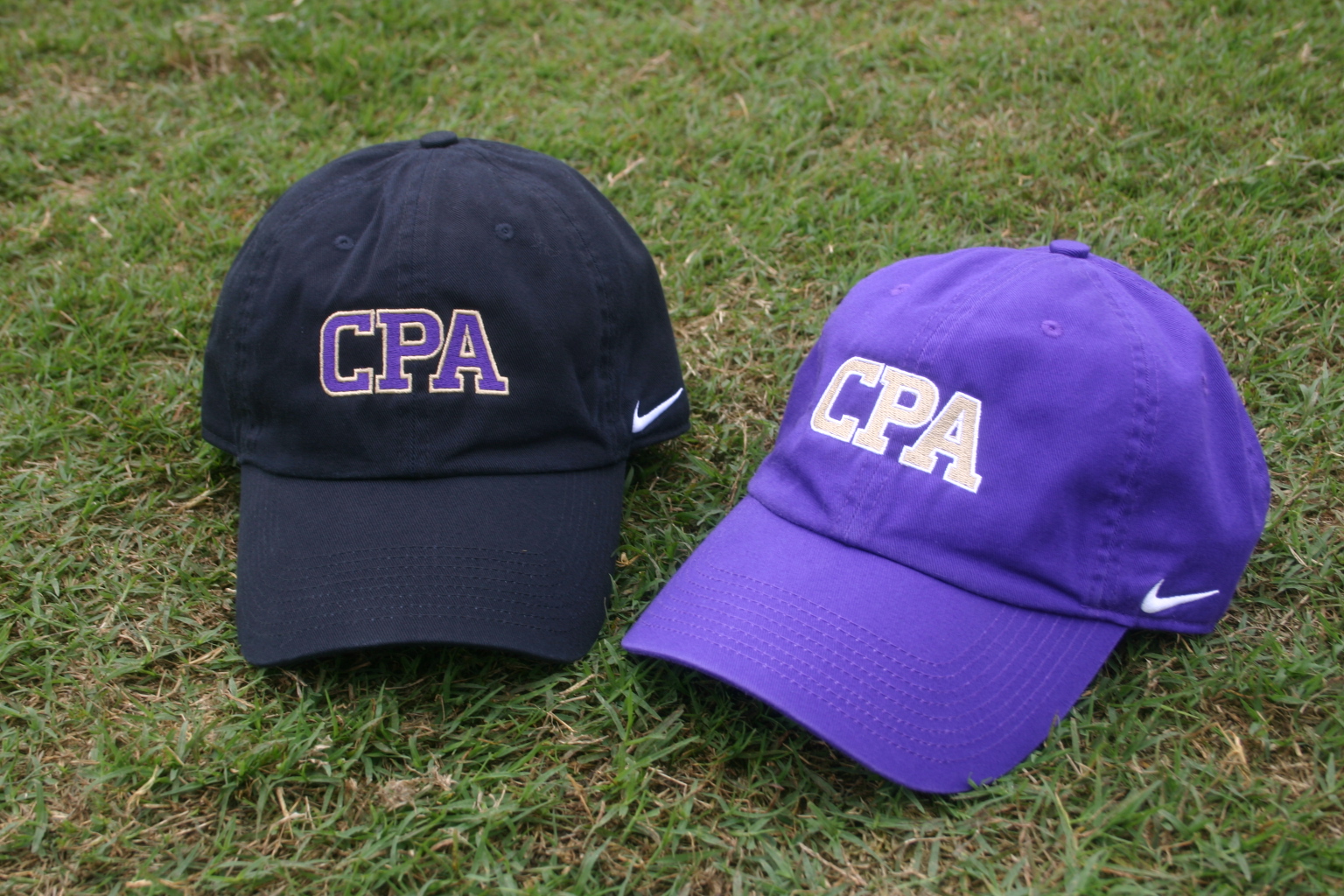 Stop by the Roar Store on the first floor of the middle school to see our new CPA Nike hats that are JUST IN! The hats available in a purple or black and are $20 each. Get one while you can!
---
PSF Priority
Pause-to-Pray Verse for Monday, April 9
At noon each Monday, we encourage the CPA community to Pause to Pray.
Monday's verse is from Jeremiah 29: 11-13:
"You know the plans you have for (child's name), plans to prosper him/her and not to harm him/her, plans to give him/her hope and a future. Cause (child's name) to call upon you and come and pray to you, and then listen to him/her, O Lord."
---
CPC Corner


Tenebrae: Good Friday, April 6
Tenebrae: This special service, meaning, "The Darkening," is a dramatic choral presentation of Christ's life and crucifixion through spoken word and song. The evening, presented by the CPC Choir and special guests, will begin at 6:45 p.m. on Good Friday. Please invite friends and family to this deeply meaningful event. Nursery will be provided for birth through Pre-K.
Visit with the Rev. Scott and Patti Sauls
Throughout April and May, there will be an opportunity for members of the CPC/CPA community to meet new senior pastor Scott Sauls and his wife, Patti. Dates offered are Tuesday/Thursday April 5, 10, 17, or 26, and May 3, 10, 15, or 22. 6:30 - 8 p.m., in the Parlor (light refreshments served). Online registration is open. Groups are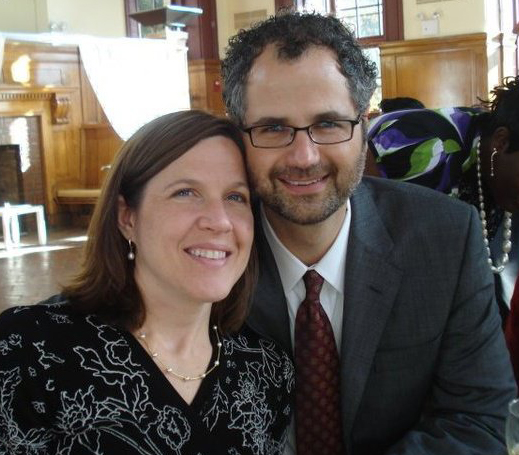 limited to 50. Note: These receptions are intended for ages 16 and above; we regret that no childcare will be available. For online registration, please click on the preferred date listed here: April 17 — April 26 — May 3 — May 10 — May 15 — May 22

Easter Services on Sunday, April 8
Service Schedule:
6:30 a.m. —Sunrise Easter Service in the Cross Garden (No Nursery).
9 a.m.—Easter Service with Nursery for birth through Pre-K.
10:45 a.m.—Easter Service with Children's Church for ages 3 through Pre-K, and Nursery for birth through age two.
Sunday school classes will not be held on Easter Sunday.
Community Easter Egg Hunt on Sunday, April 8
CPC will hold an Easter Egg Hunt on Easter Sunday for children ages 3 through 3rd grade, PROMPTLY at 10:15 a.m. (between services). We will provide a bag for each child, special prizes for Golden Eggs and refreshments. We encourage all families and kids to invite your neighbors and friends to come to church with you on Easter Sunday and join in the fun.
Men's Ministry Conference, April 13-14
A Gathering of Men: What Will Be Your Legacy?
The Gathering of Men on April 13-14 is a unique event for men of all ages. Many CPA Dads came to the first Gathering two years ago. If your son is 13 and up (or a mature 12), it is also a wonderful experience together. Please consider taking the time to come. The following information will give you the details and tell you how to register.
When: Friday night, April 13 and Saturday morning, April 14
Friday night, April 13, 6 p.m. begins with a slow-cooked, Prime Rib Dinner. Evening activities end at 9 p.m.
Saturday, April 14, 9 a.m. Breakfast buffet included, conference concludes at 12:30 p.m.
Where: Fellowship Hall, Christ Presbyterian Church
What: An intergenerational gathering of men speaking to the identity and legacy of men. Featuring lead speakers, Bill Delvaux and Chuck SugarWho.
Cost: $40 per person ($100 family maximum)
Friday night only: $25 per person
Saturday only: $15 per person

Scholarships are available on-line (to give or receive).
How to Register: Sign up by clicking HERE.
For questions, contact Diane Baker, Christ Presbyterian Church, or 615.301.3581.
Deadline to register is Thursday, April 12.
For a special TEASER VIDEO, click HERE.
---
Athletics: Upcoming Events
April 9:
HS Girls & Boys Tennis @ David Lipscomb, 4 p.m.
HS JV Baseball @ David Lipscomb, 4 p.m.
MS Baseball vs. Ezell Harding, 4:30 p.m.
MS Girls & Boys Tennis @ Currey Ingram, 3:30 p.m.
HS Soccer vs. Whites Creek, 7 p.m.

April 10:
MS Girls & Boys Tennis @ BGA, 3:30 p.m.
HS Boys Tennis vs. Brentwood HS @ Wildwood, 3:30 p.m.
HS Girls Tennis @ Stratford HS, 4 p.m.
HS Softball @ East Literature, 4:15 p.m.
HS Baseball vs. Whites Creek, 4:30 p.m.
HS JV Baseball @ MBA, 4:30 p.m.
MS Baseball @ DCA 4:45 p.m.
HS Soccer vs. East Literature, 7 p.m./ JV @ 5 p.m.
MS JV Baseball vs. Nomad Baseball @ Warner Park, 5 p.m.

April 11:
MS Girls Tennis @ Overbrook School, 3:30 p.m.
HS Baseball vs. Pearl Cohn 4:30 p.m.
HS Softball vs. BA 4:30 p.m.

April 12:
HS Girls Tennis vs. East Literature @ Sequoia, 3:30 p.m.
MS Girls & Boys Tennis @ FRA, 3:30 p.m.
HS JV Baseball @ David Lipscomb, 4 p.m.
MS Softball @ BA, 4 p.m.
MS Girls & Boys Track @ USN, 4 p.m.
HS Softball vs. Hume Fogg, 4:30 p.m.
MS Baseball vs. Father Ryan, 4:45 p.m.
MS JV Baseball vs. West End @ Warner Park, 4:45 p.m.
HS Baseball @ East Robertson, 5:15 p.m.

April 13:
HS Girls & Boys Track @ MBA Doug Hall Relays, 3 p.m.
HS Softball vs. Fairview @ Fly Park, 4 p.m.
HS JV Baseball vs. Lebanon HS, 4 p.m.
MS Softball vs. BGA, 4 p.m.
HS Baseball vs. Stewart County @ Springfield HS, 5:15 p.m.
HS Baseball vs. Springfield @ Springfield HS, 7:30 p.m.
HS Soccer @ Chattanooga Christian Tournament

April 14:
HS Baseball vs. Jo Byrns @ Springfield HS, 10 a.m.
HS Softball vs. Brentwood HS @ Fly Park, 8:00 a.m.
HS Girls & Boys Track @ MBA Doug Hall Relays, 8 a.m.
HS JV Baseball vs. Lebanon HS, 12 p.m.
MS JV Baseball @ BA, 12 p.m.
MS Baseball @ BA, 2:30 p.m.
HS Soccer @ Chattanooga Christian Tournament