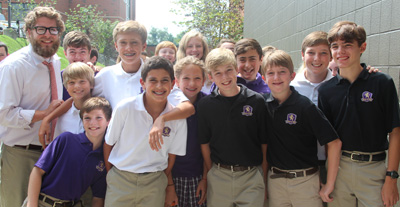 Upcoming Middle School Events
SPRING FLING
On Friday, May 17, the Middle School will be hosting the annual Sixth Grade "Spring Fling". All sixth-grade parents are invited to attend. The festivities begin at 9:30 a.m. and end at 1:30 p.m. at the home of Matthew Miller's grandparents.
The program part of our celebration will start at 10 a.m. with a time of praise and worship and a couple of special speakers will speak to the students. Sixth-Grade Students will be recognized for the contributions they have made to the Middle School. Stroud's Barbeque will be served for lunch at 11 a.m., $6 per person. Lunch includes barbeque, chips, potato salad, drinks, cole slaw, beans, and dessert. Parents are encouraged to attend the festivities for the entire day, if possible, and transportation is the responsibility of the parents. In the case of rain, we will dismiss early. The dress code for the day will be casual (shorts are permitted).
Schedule for the day:
9:30 a.m.- arrive
10 a.m.- program
11 a.m.- lunch
11:30 a.m.-1:30 p.m.- free-time for students
1:30-1:45 p.m.- whole grade clean-up
1:45 p.m.- Departure
Address for Spring Fling Event:
Rolling Hills Farm
2211 Lewisburg Pike
Franklin, TN 37064
We suggest that you bring the following items: bats, balls, frisbees, blankets or lawn chairs, sunscreen, and bug spray.
Please complete the form below and return it with a check payable to CPA (no cash) by Friday, May 10, to your child's Adivisory teacher.
Overview of the CPA Middle School
The Middle School is located in the center of our beautiful campus on Old Hickory Boulevard. After extensive renovations in 2011, we expanded into the former high-school building, where clean classrooms, state-of-the-art technology, and plenty of natural light make this an ideal place to learn and grow. At Christ Presbyterian Academy, we strive to meet the needs of every student, every day. We believe that the key to educating this age group is teaching the whole child—not just the curriculum.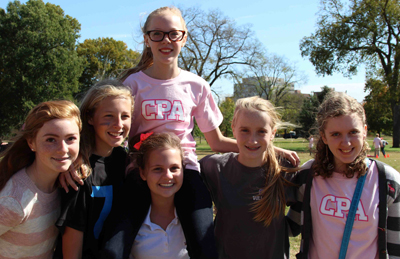 Upstairs, you'll find 6th graders engaging in science experiments, exploring the globe through interactive maps, and practicing their theater skills in the studio. Downstairs, 7th and 8th graders are creating podcasts, giving speeches, and exploring classic literature. Our classrooms are equipped with interactive Promethean boards, iPads, and moveable desks that lend themselves to both individual and cooperative work. Here, you'll see the dreamers, the existential wanderers, and the rule-followers start to ask serious questions. Our seasoned educators help children navigate through the uncertainty, insecurity, and new social boundaries that come with adolescence.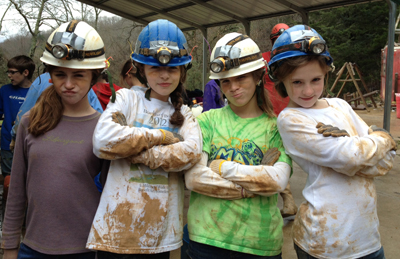 Students enjoy small class sizes, weekly advisory meetings, service opportunities, educational trips, and the right balance between guidance and independence. In the midst of it all, our teachers see their work as a ministry, and are committed to not just telling, but showing children how to learn. In this welcoming environment, our teachers lead students to great spiritual, emotional, and academic growth.